Principal
Karen Suttie RAD Teachers Diploma, RAD RTS, RAD Examiner and Tutor, Certificate IV in Training and Assessment.
Trained since the age of 3 at the Roxanne McCourtie School of Dance in Nelson Bay and Tessa Maunder in Newcastle, Karen has completed her Classical Ballet training from Primary to Advanced. As well as Royal Academy of Dance Classical Ballet, she has done exams in D.E.S and Khorobushka National Character Syllabus's.
In 1993 she completed her HSC in Classical Ballet and went onto to study the Royal Academy of Dancing Teaching Certificate and Teachers Diploma, obtaining both.
Karen is on the Royal Academy of Dance Examiners Panel, and examines both Domestic and International Tours, having completed her training in 2018. She tutors students for RAD examinations across Australia and most recently she completed her Certificate IV in Training and Assessment.
Over the years she has coached many students, with finalists and winners in the Isobel Anderson Awards, Alaina Haines Awards and other overseas competitions. Many former students have also been accepted into pre-professional training schools and both domestic and international companies to pursue their dancing careers.
Opening the studio in 1994, Karen specializes in Classical Ballet, but also teaches Jazz, Contemporary and National Character.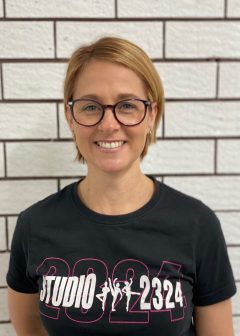 Teachers
Keira McCann Certificate IV in Make Up Artistry
Keira started her training in Dubbo at age 4 with the Dubbo Ballet School. Moving to Newcastle in her teens she enrolled at Studio 2324. In 2000, the year she landed the lead role of Dorothy in the Studio's production of "The Wizard of OZ", she won the Senior Scholarship.
Competing in many eisteddfods she gained numerous placings and championship awards. After studying Classical Ballet full time at the Studio, she made the successful transition from student to teacher.
Having also completed her Certificate IV in Make-Up Artistry she has a passion for Contemporary Dance.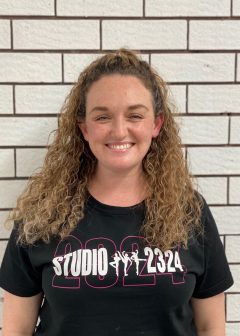 Penny Wilson Bachelor of Education (Health and Physical Education) L.G.T.D.A Teachers Diploma
With her Les Griffiths Tap Dancing Association Teachers Certificate obtained with Honours, Penny Wilson is our resident tap teacher. Trained under the expert tuition of Donna Michilitsis from age 5, Penny earned her student teachers certificate while still a teenager.
With a talent spotted early she played the role of "Gretel" in the "Sound of Music" when she was 8 years old. She was in the dance chorus of the musical "The Music Man" at age 14 and then went on to choreograph the St Phillips Christian College musical "Suessical the Musical" aswell as create the costume designs.
Having completed Trinity singing exams to Grade 5, Penny also has experience in many other styles of dance including Jazz, Ballroom and Latin dancing to add to her achievements.
Penny also attended Newcastle University obtaining her Bachelor of Teaching/Bachelor of Health and Physical Education and works in High schools around the Hunter Region.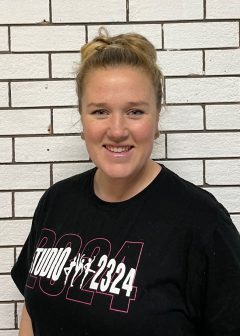 Allira Stallard Certificate IV in Beauty Therapy, Dip Specialist Make Up Services

Allira grew up in Raymond Terrace and began her ballet training at studio 2324 at the age of 7, enrolling in jazz and modern/contemporary the following year. Competing in eisteddfods and championship competitions she took home many placings and championship awards. Allira has completed her R.A.D exams from grade 2 to intermediate and in 2009 won the studios senior scholarship. Her love for dance teaching began at a young age when she started student teaching alongside Miss Karen in Twinkle Toes and junior classes.
Throughout high school Allira was selected as a featured artist in multiple starstruck shows and part of the starstruck student choreography team from years 8-10, she also choreographed and danced in pieces selected for Hunter Dance Festival for 5 consecutive years. At the age of 15 she danced the Arabian role in Central Dance Companies production of The Nutcracker.
Passionate about skin health and makeup artistry Allira, has Certificate IV in Beauty Therapy and Diploma of Specialist Make Up Services qualifications.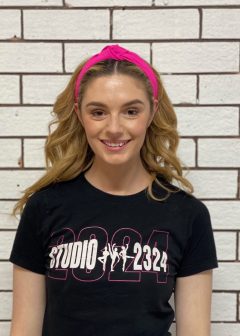 Victoria Scott R.A.D Certificate in Ballet Teaching Studies, RAD RTS

Dancing since the age of 4 with Daphne Parker, Victoria has studied the RAD syllabus from Pre-Primary through to the Advanced Levels including the Higher Grades 6,7 and 8.
In 2010 she was awarded the Daphne Parker Dance Scholarship at the East Maitland Academy of Dance, were she also danced the roles of Myrtha in "Giselle "and Carabosse in "The Sleeping Beauty".
Also studying Jazz and Contemporary Dance, it was after completing High School that Victoria went on to study her Certificate in Ballet Teaching through the RAD, completing this in 2015.
Victoria has also completed her Certificate IV in Massage Therapy and her Diploma in Remedial Massage Therapy in 2016.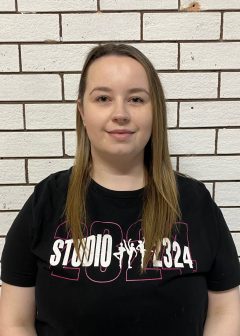 Mikaila Milwright - Bachelor of Psychological Science, Acrobatic Arts Certified Instructor

Mikaila began dancing at the age of 2 at Studio 2324, and over the years accumulated training in all styles of dance, completing Classical Ballet training from Primary to Advanced grades. During this time, she also received many wins and placings in eisteddfods across multiple styles of dance.
She was selected as one of 8 students in the state to perform at the HSC Callback 2018 in the Core Performance category, as well as a nomination for Major Performance. Mikaila has also completed workshops abroad including in Anaheim Disneyland, Steps on Broadway and Alvin Ailey, as well as domestically with the Australian Ballet Company and former Tap Dog, Dein Perry.
After successfully auditioning in 2019, Mikaila is a Newcastle Knights Cheerleader, showing her passion for performance in this highly trained dance team. She is a professional Club Ambassador and represents the Newcastle Knights on game days and at a variety of corporate, community and Charity events .
More recently, Mikaila has trained and become a Certified Acrodance Instructor, leading our Senior and Advanced Acrobatic Arts programs.
Mikaila has particular interests in contemporary, jazz and ballet dance, and is currently undertaking an Honours degree in Psychological Sciences at the University of Newcastle.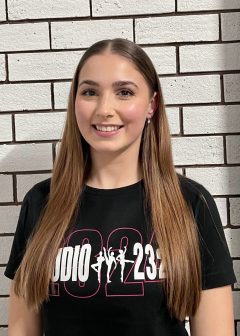 Monique D'Arcy L.G.T.D.A Teachers Diploma

Monique has danced with Studio 2324 since 2006 and trained in all styles of dance including RAD Classical Ballet, Jazz, Contemporary, and Musical Theatre, but found her love and passion for tap. She has completed all L.G.T.D.A Tap Examinations including her Student Tap Teachers Certificate and has taught under the guidance of Miss Penny since 2015.
She proudly represented the Studio on the 2013 USA Dance Tour, dancing at both Universal Studios and Disneyland Anaheim.
In 2017 she completed her Higher School Certificate with 6 subjects including dance which she received a Callback nomination for her Major Dance Composition.
She is currently studying a Bachelor of Secondary Education in Drama and English at the University of Newcastle.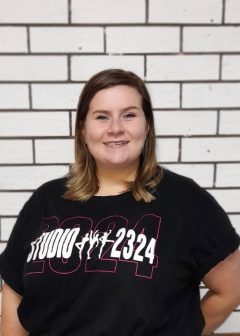 Samantha Liddell – Certificate III in Fitness, L.G.T.D.A. Student Teachers Cert, Acrobatic Arts Certified Instructor
Samantha started dancing at Studio 2324 at the age of 2 and in the past 17 years has trained in RAD Ballet, LGTDA Tap, Contemporary, Lyrical, Jazz, and Musical Theatre as well as Acro training at Hunter Sports Centre.
She has completed all her RAD Grade exams from Pre-Primary to Grade 8 as well as Vocational exams from Intermediate Foundation to Advanced 2 – a major highlight in her dance career. Alongside her ballet, Sam has also completed LGTDA tap exams from pre-test to Student Teachers. Sam has represented Studio 2324 in Eisteddfods in solo, duo, trio, quartet and troupes in all styles of dance receiving many awards for both her dancing as well as her choreography. She also received both the Junior and Senior Scholarships during her time as a student.
Attending Hunter School of the Performing Arts from Years 7 – 12, Sam's dance accomplishments include Band 6 in Dance for her HSC, 1stin Dance in Year 12, Callback nominations for both Core and Major Performance, and inclusion in selective ensembles in school, StarStruck and Schools Spectacular.
More recently, Samantha has trained and become a Certified Acrodance Instructor, leading our Junior and Elementary Acrobatic Arts programs as well as successfully auditioning to join the Newcastle Knights Cheerleading team in 2020.
Sam is currently studying her Cert IV in Fitness and is passionate about choreography and passing on her love of dance to students and seeing them develop their confidence not only in the dance arena but in other areas of their lives.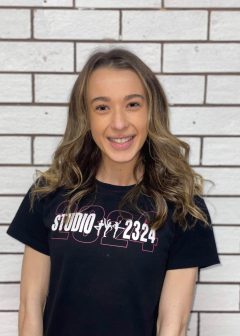 Alice Carden Bach B.ed RAD,RTS, L.R.A.D, A.R.A.D
Alice Carden was born in the seaside town of Bournemouth in the UK and has been dancing since the age of 3. She studied dance at the local school alongside being a Junior and Mid Associate at the Royal Ballet School in London. She also competed in competitions nationwide, including the All England Finals and performed in such events as the 2012 Olympic Closing Ceremony.
She then went on to receive her Bachelors degree in Ballet Education from the Royal Academy of Dance (RAD), as well as the Licentiate of the Royal Academy of Dance (LRAD), Associate of the Royal Academy of Dance (ARAD) and Registered Teacher's Status. After teaching in numerous schools in the London area, she set out to travel the world, which has seen her settle in Australia to pursue her career as a dance teacher.
Now based in Newcastle, Alice continues to teach her passion for dance, entering students for examinations and creating solos and troupes for eisteddfods. Wishing to further develop herself, adjudicating gives the opportunity to grow as a teacher and gain knowledge across the industry.
She most recently became an RAD Mentor for the Certificate in Ballet Teaching Studies to help train our future ballet teachers.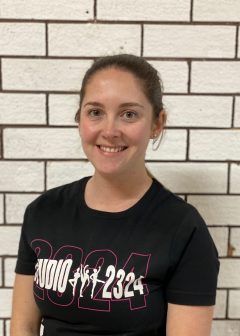 Ella Driene - Certificate in Dance, Elite Diploma in Dance
Ella Driene is a contemporary dance artist and teacher currently based in Newcastle. She is a graduate of both Ev & Bow and New Zealand School of Dance where she learnt from some of Australia and NZ best choreographers. Whilst in New Zealand Ella performed as both a dancer and model for World of Wearable Arts in the 2018 season choreographed by Malia Johnston. This lead onto another performance in 2018 with Malia for the Armistice Day ceremony in Wellington. Ella has collaborated with Renata Commisso on her choreographic lab through Dirty Feet and performed a piece choreographed by Raewyn Hill as a part of the NZSD Graduation Season. More recently, Ella performed in Catapult Dance 'Mixed Bill' and was a guest performer in the end of year show for MILK Dance Studios.
Ella has had the pleasure of teaching at dance studios all the way from Sydney to Newcastle as well as over in New Zealand. She brings with her a wealth of knowledge from all over the world and she can't wait to get moving again with a fresh group of beautiful dancers.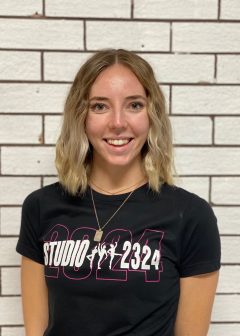 Guest Teachers
James Tolhurst
Born in Newcastle, James Tolhurst has been dancing since the age of 10, at Robyn Yvette Dance and Talent Centre in Nelson Bay. A versatile dancer, he has performed throughout Australia and the world in various eisteddfods and styles. In 2013, he placed 6th at the Dance Worlds competition in Orlando, USA and as a member of the Robyn Yvette USA Tour Group, James performed in the "Dance The Magic Christmas Parade" in Disneyland, as well as performing at Universal Studios, Los Angeles.
He has been involved in Musical Theatre since 2011, as both a choreographer and performer in the Metropolitan Players productions of Grease (2011), The Phantom of the Opera (2013), Hairspray (2014) and The Little Mermaid Junior (2014).
Joining Hunter Drama in 2015 as a musical theatre tutor and choreographer, he has worked on countless productions including Shrek Jnr. Making his directing debut with Suessical Kids, he then directed Aladdin Jnr, Chicago, Peter Pan Jnr and Into the Woods Jnr.
Moving to Sydney in 2020, James is currently directing Kinky Boots for the Sydney Youth Musical Theatre.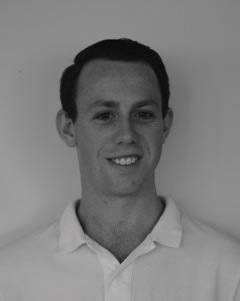 Yvette Milwright B. Ed
Yvette was RAD trained (to Advanced level) and developed a strong interest in contemporary dance, choreography and production. Over the years she has won a number of both state and national choreographic awards.
Some of her past choreographic accomplishments include: Starstruck, Department of Education events, Hunter and State Dance Festivals, sporting events, SYTYCD, as well as the Artistic Director/Choreographer for Rock Eisteddfod (for 15 years), Talent Storm and iRock events.
Yvette has run numerous DEC dance workshops for both primary and high school students, as well as teachers. She is currently teaching dance at Toronto High School from years 7 through to 12, including special needs students. She was co-principal of Studio 2324 (with Karen Suttie) from its opening in 1993 up until 2000. Yvette has had both past and current year 12 students nominated for NSW HSC Callback for Major Performance. A recent highlight of her career was being involved in a meeting with Abby Lee (of Dance Moms) to discuss the changing face of Dance in Australia. Yvette holds a Bachelor of Education Degree and has been teaching for over 20 years.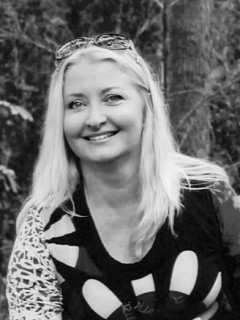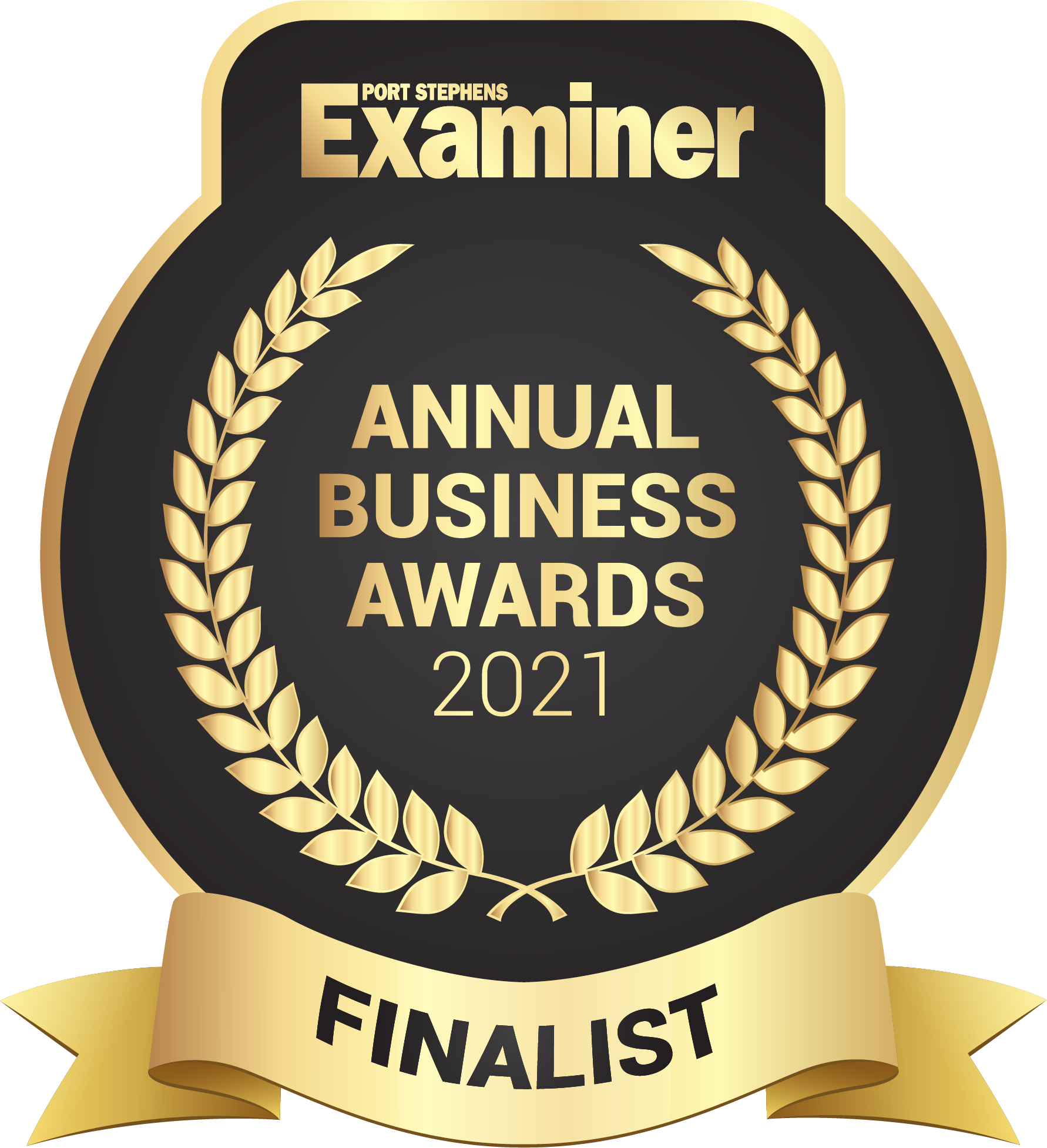 Our Services
Dance Classes • Dance Studio • Ready Set Dance • Jazz Tuition • Ballet Classes • Tap Classes • RAD Classical Ballet • Jazz • L.G.T.D.A Tap • Contemporary • National Character • Musical Theatre • HSC Tuition
Service Locations
Raymond Terrace • Port Stephens