Fees
Fees must be paid for all classes in which a student is enrolled even if absent, with the exception of long illness or injury.
There is a family discount which applies when 7 lessons per week are enrolled in.
This allows for the 8th lesson to be free of charge. Alternately, the 3rd child attends all classes free.
All class fees are to be paid by direct debit or credit card by the 2nd week of each term, unless paying in fortnightly instalments.
An invoice will be issued via email.
A 10% late fee will apply for any fees not paid for by the due date.
*Ready Set Dance
One Hour Combo Class $15.50
*Ballet/Jazz/Tap/Contemporary/Musical Theatre/Acrobatic Arts
Classes 30 mins $11.00
Classes 45 mins $13.00
Classes 60 mins $15.00
Classes 90 mins $26.00
Privates 30 mins $30.00
Eisteddfod 15 mins $15.00
When a student leaves a class, one weeks notice is necessary to prevent further charging.
---
Registration
There is student registration fee of $25.00 per student payable on enrolment.
Active Kids and Creative Kids Vouchers can be used
This covers the cost of APRA, PPCA and AMCOS licenses, which enables students
to perform in class and in public.
---
STUDIO TERMS
There are four Studio Terms which will run in conjunction with the NSW School terms.
We will be closing every school holidays and all public holidays.
Term 1 - 1/2/2021-1/4/2021 (9 Weeks)
Term 2 - 19/4/2021-25/6/2021 (10 Weeks)
Term 3 - 12/7/2021-17/9/2021 (10 Weeks)
Term 4 - 4/10/2021-4/12/2021 (9 Weeks)
---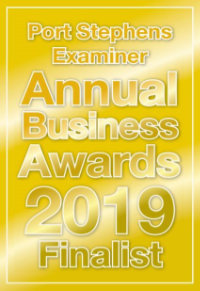 Our Services
Dance Classes • Dance Studio • Ready Set Dance • Jazz Tuition • Ballet Classes • Tap Classes • RAD Classical Ballet • Jazz • L.G.T.D.A Tap • Contemporary • National Character • Musical Theatre • HSC Tuition
Service Locations
Raymond Terrace • Port Stephens